Wii here in just a few short days!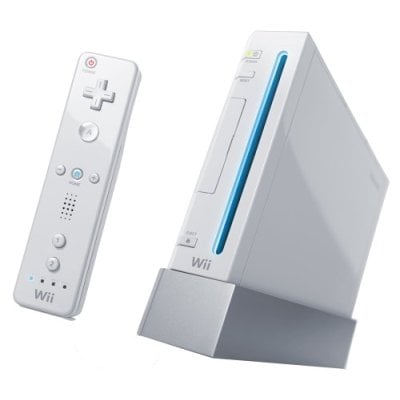 Well, I'm sure there are many people simply counting the days until friday now, with the official UK release of the Wii.  I've got mine preordered, and am looking forward to actually making use of my stupid erratic arm movements when playing a game! 
I doubt it will be the revolution in gaming that the PS3 will be, but it'll have some fun gimics, including fishing from your comfy seat at home!
Once I've had enough time to weigh it up, I'll post a review of the console and allow you all to see what I think.  My only major worry is that controller coming lose and smashing something, least of all smashing me in the face!